The Salento Bike Cafè is the "Center for slow mobility" of the project "S.A.C - Salento di Mare e di Pietre", an aggregation of 14 municipalities that have joined together to enhance their environmental and cultural heritage.
   The space was created thanks to the recovery of an old building, which for many decades hosted the "Stajano summer camp", a place where local children went to take summer holidays (for free! this was welfare in the seventies).
   We decided to state sustainability starting from the furniture materials of the Bike Cafè. We did it thanks to the meeting with "Linfa laboratory"- an association that deals with sustainable architecture and design.
   In 2015 and 2016, we organized upcycling camps in which more than 50 young people from all over Italy and Europe participated: for several weeks they camped inside the Stajano colony, working day and night, to build the furnitures of Salento Bike Cafè using almost exclusively recycled materials.
   We have recovered both dozens of pallets and some of the furnishings of the former colony: bedside tables, wardrobes, chairs, doors. By disassembling and re-assembling we have created unique design objects.
English
Immagine principale: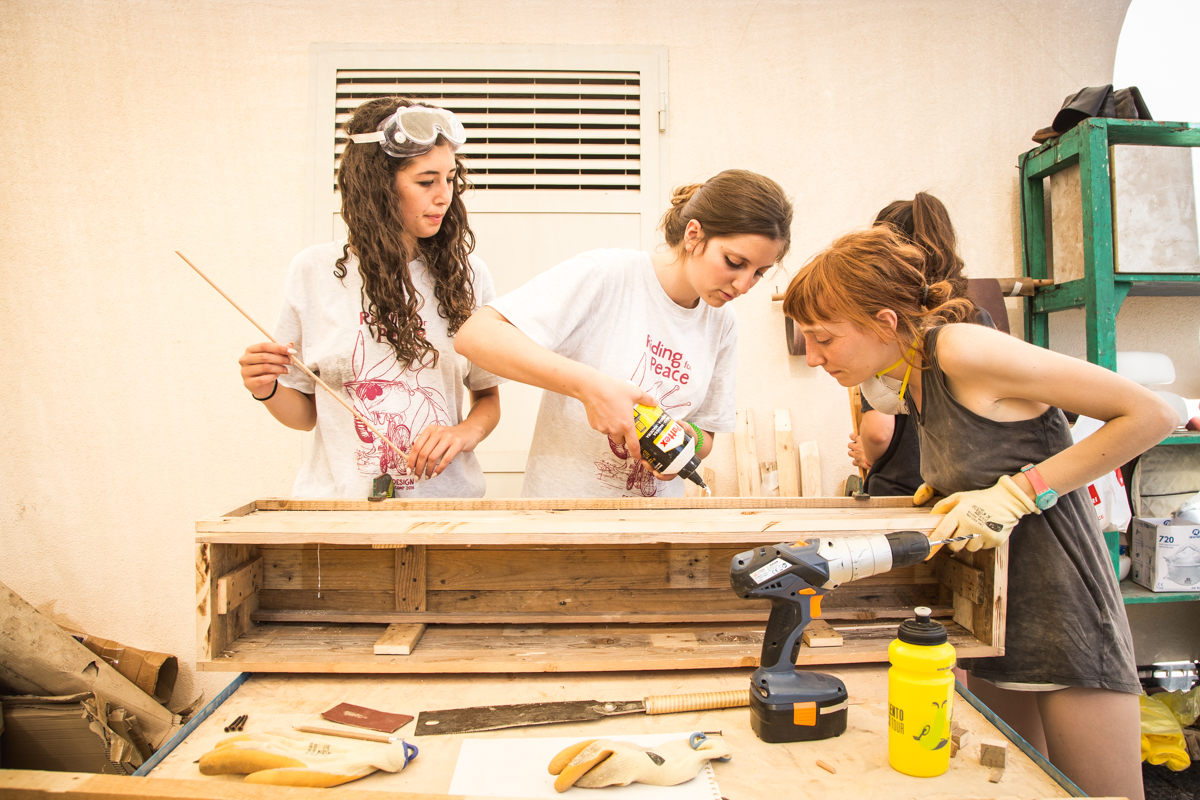 Galleria: